Wipro House
Bengaluru, Karnataka
VIEW PROJECT

Kolwezi Aeropot
Kolwezi, Democratic Republic of Congo
VIEW PROJECT

Prestige Ferns Galaxy
Bengaluru, Karnataka
VIEW PROJECT

iLabs
Hyderabad, Telangana
VIEW PROJECT

International Tech Park
Bengaluru, Karnataka
VIEW PROJECT
INTRODUCING MILESTONE
Milestone Aluminium Co. Pvt Ltd. is a specialist Façade company that serves the Architecture, Construction and Engineering space.
With over 30 years of expertise in the field, Milestone has established itself as the leader in customizing high-tech Façade solutions and providing them at affordable costs to it's customers all over the world.
Milestone is the #1 player in the Design & Build of Facades and provides tailor made façade solutions to their clients to suit the projects' requirements. It offers an array of systems and solutions for all façade requirements and provides full-circle service – from the planning & concept stage of the project, to design and engineering, fabrication, installation & project management. It is headquartered in Bengaluru, India and has completed several successful iconic projects all across India and even several International Projects.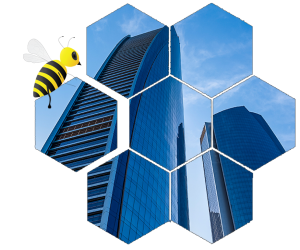 Expertise
Started in 1990, Milestone has over 32 years of presence in the Indian market and has completed over 500 successful projects.
The team at Milestone comprises of people with tremendous skill and experience in the industry and are most passionate about building world class Facades.
Innovation
Milestone has developed its own unique in-house range of products and systems to serve the Façade segment, and these products have stood the test of time and stand without any defects till date.
The key focus in the company is to collaborate with the Architects and Consultants to ensure that any project that it takes on has it's façade completely value-engineered to suit the aesthetic, performance & budget requirements of the project, and prides itself on its ability to take on more challenging projects.
Win-Win-Win
The Management at Milestone firmly believes in the principle of "Win-Win-Win" and teaches this to all it's team members. The philosophy embodied in the company is that the three stakeholders in any business venture namely, the Customer, the Management and the Employees of the company must all Win to ensure a successful and long lasting partnership.
Pioneering the Façade Industry since 1990
500
Project Completed
25,00,000
Work Done (in sqm)
200
People Employed
PRODUCTS

SAFETY
Safety is the most important of our core values. It is our first priority.

COMMUNITY
Involvement in and support of the community are at the heart of us.

SUSTANABILITY
Structure's commitment to green building and sustainability is long-standing.

INTEGRITY
We have operated with an unwavering commitment honesty and integrity.